These photos are all the way back from Kaizoku Con last year!.. ahh. Such a late post. I was introduced me to Darker than Black last year and I fell rapidly into fangirl mode over it- I really love how conceptual the anime is in terms of the different categories of life, in particular the dolls. I find it fascinating that in essence they are the 'perfect' being because of their lack of emotion, it ties in with what was raised in Madoka Magica by Kyubey, about how emotion on their planet was viewed as a disorder. I enjoy thinking about this, because in a certain light there is a lot of truth to it- succeeding in life and society can very often come at a cost to be cold-hearted and 'emotionless' or even sociopathic, so to see the very thing that I believe makes us most human- the depth of our feelings- as a disorder... as something abnormal, is interesting, to say the least.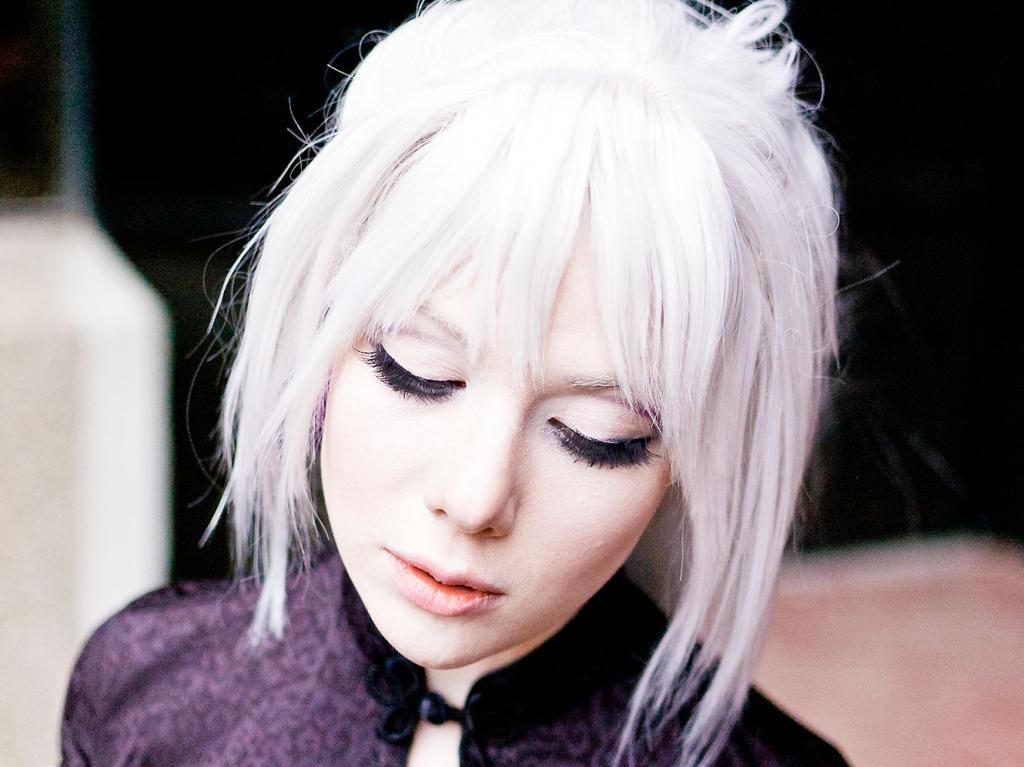 I cosplayed as Yin. This was the first time I was working with a wig with a skin top/something that had to be tied up- I bought mine from Arda Wigs, which I would highly recommend. The wigs they sell seem very durable and sturdy, and with a fantastic amount of coverage. I didn't get many outfit photos because the costume itself was IMO majorly needing to be improved upon- I chose to wear one of Yin's outfits from Gaiden but I didn't particularly like how it turned out.
What I did absolutely love about the cosplay though were my lenses- EOS Dolly Eye in
pink
! I got so many comments on them and they are like all EOS lenses in my experience- incredibly comfortable. The opacity of these lenses is stunning and I would highly suggest the Dolly Eye lens to anyone who was looking for a strong and vivid lens for a cosplay. I don't think they would work particularly well outside of a more 'dressed up' situation, I personally wouldn't wear them on a daily basis but if you want something outstanding then definitely go for it! I bought mine from Pinky Paradise. I've ordered from them multiple times and every time has been fantastic. In trial and error they are the only online company that hasn't messed up my order or sent it to the wrong place, and they ship
incredibly
fast. Their customer service is top-notch too and replies really rapidly and are very helpful.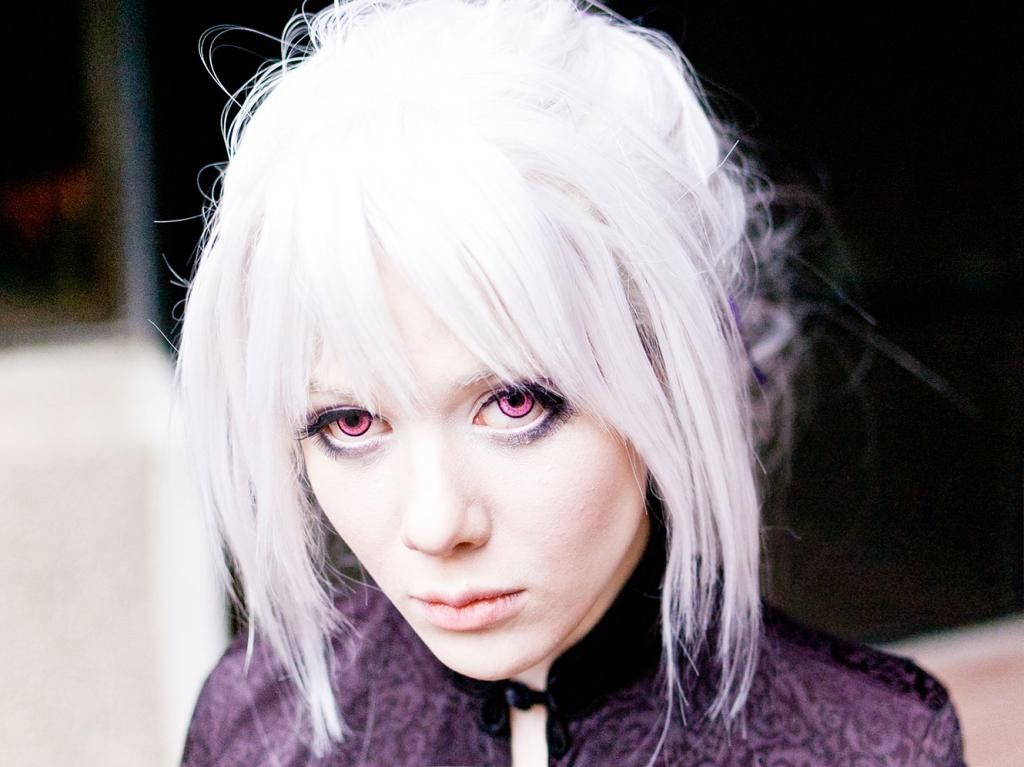 I might do a comparison post at some point for these lenses with my natural eyes (they are pale green/blue) but they blot out my irises so entirely it's kind of crazy! The key-hole effect is somewhat noticeable, but if you're wearing an incredibly obvious lens like this I think it's a small price to pay for the clarity and colour they deliver. (The only other highly opaque lenses I've tried that cover my dark limbal ring properly were Princess Pinky Twilight Grey and they were awful. Wouldn't stay on my iris, felt so thick and scratchy and uncomfortable- I threw them away in rage one day >.<;;)
Comfort: 5/5 - like all EOS lenses that I've tried, no irritation for me whatsoever. I have astigmatism in one of my eyes and this eye tends to become irritable a lot quicker but I wore these all day and they didn't bother me at all.
Colour & Design: 4/5 - they are pretty much perfect for cosplay, but that would drive down the mark for me as I prefer to be able to alternate my lenses from a dramatic to less dramatic look.
Price: 5/5 - $29.50 (20 euro) - for the price, they really deliver!
Enlargement: 3/5 - 14.2mm for cosplay is quite small I think, but because of the opacity of the colour, the lenses pull it off quite well. My irises are not exactly big though, so I think that for me it might be better than on someone with larger eyes.
Shipping: 5/5 - arrived super rapidly! I love Pinky Paradise's shipping speeds~
Conclusion: EOS Dolly Eye are the most opaque yet comfortable lenses I've worn as of yet! I would love to try them out in a more natural colour like the grey or the brown and see if they are more 'wearable' on a daily basis. I think they would always require serious liner and makeup, they're not a mascara + shadow = go circle lens, but they are definitely beautiful!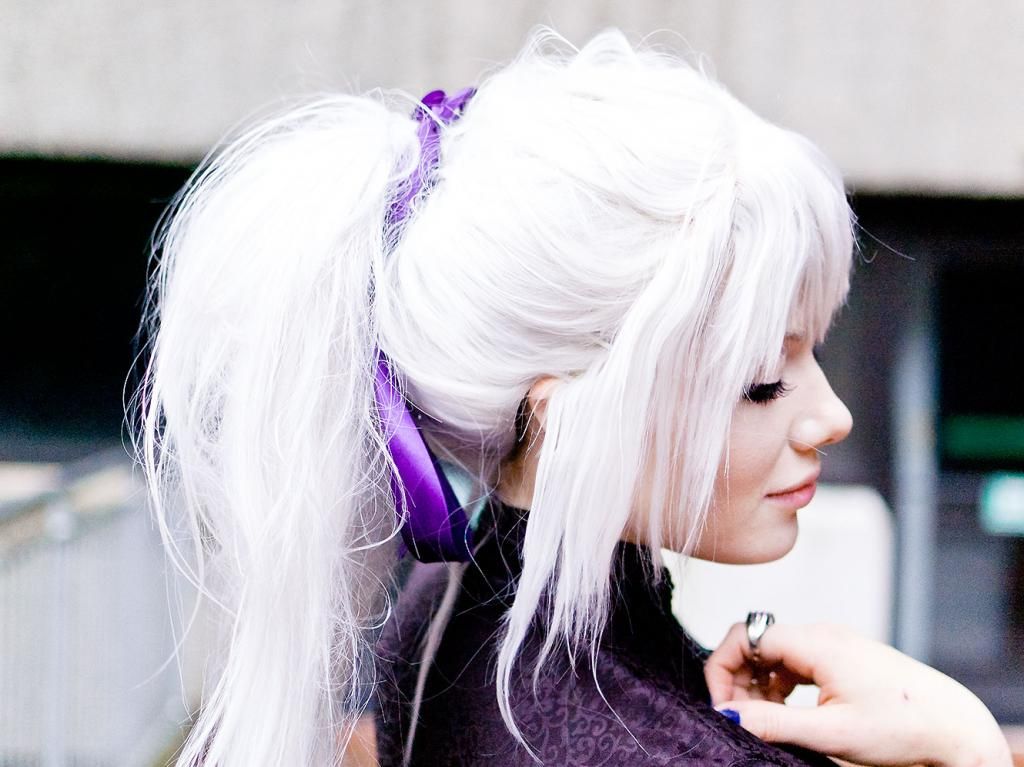 Have you tried out any EOS lenses? Do you find them as comfortable as I do? Let me know what you think! This is also only the second time I've cosplayed so any feedback would be highly appreciated. Thank you! ^.^