Hello blogging world! Long time no type. I've been incredibly busy with my course - extremely enjoying it, at that! I'm finished lectures for this semester now and in between study breaks, I hope I'll manage to post some more. I changed computers recently and it was a bizarre transition but one I don't regret - I went from being a lifelong iMac user to Windows 8 on a Samsung... took some getting used to! I really do love my new computer though, it has touchscreen which I find beyond cool. As if I'm finally living in the future or something?! I hope one day the world will just be full of various sizes of screens to interact on... everything is blending into eachother and it's amazing!
In the midst of all this new technology though, is something I still hold dear - a beautiful wristwatch. I was contacted by
Born Pretty
to review one of their wristwatches, and I was so happy to do so! There is something so very special about watches, and I think that regardless of whatever technology we might have, they are a necessity for a well put together outfit. They lend a real touch of elegance and class. ٩(●˙▿˙●)۶…⋆ฺ
The watch I chose has such beautiful numerals, doesn't it? I am in love with it! The colour of the metal is a beautiful golden brass, and the dial is a pale cream. I am really happy with the wristband, too - the leather is of very good quality, but more than that, it has a lot of buckle holes for the wrist to adjust. I have very thin wrists and I find it difficult to find bracelets and watches that fit me well, but Born Pretty certainly cater to
that!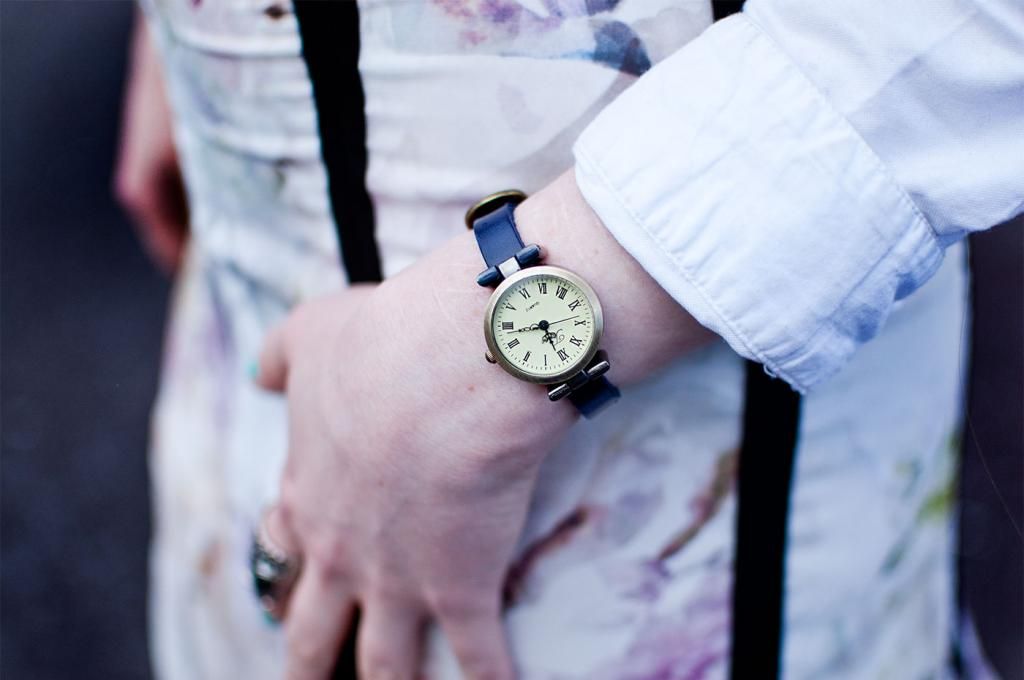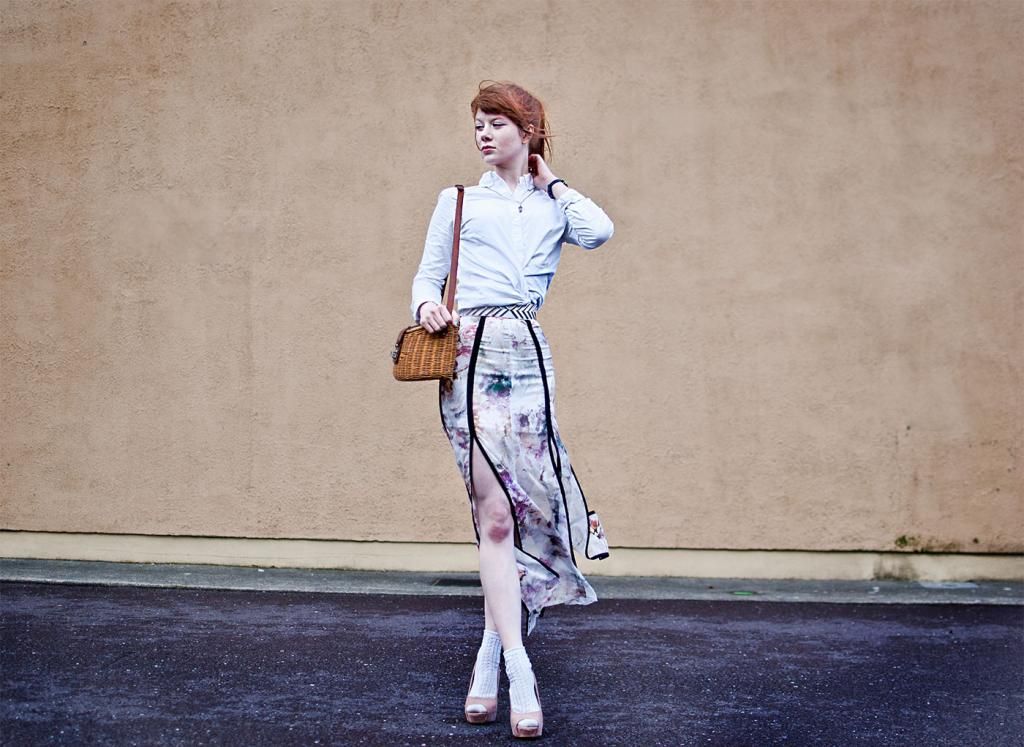 Please check out their online store - if the beautiful photos aren't enough to tempt you, they have also given me the chance to share with you this gift discount! They have a huge range...
wrist watch,
women's watch
,
LED watch
, or my favourite, the
bracelet watch
! The bracelet watches are so so pretty, just like jewels that also have wonderful function. Check them out for yourself - just enter the code TAHTIKC10 for 10% discount on your order.
My outfit here is with one of my favourite skirts! It makes me feel like I'm wearing something nearly magical, I think it's so beautiful. It looks like a flowy watercolour in real life and as you can see, it is super dramatic in the wind! It's from River Island. I think they do more skirts like this too, and in different colours. They're really lovely, I want more! (◍•ᴗ•◍)❤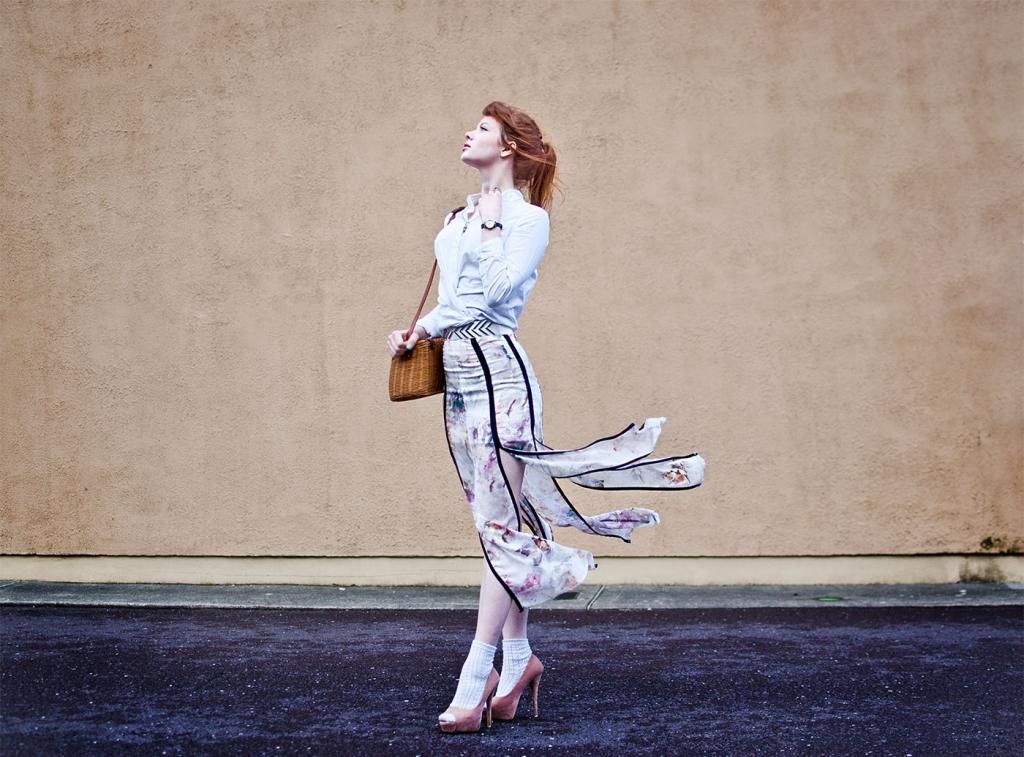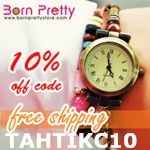 Check this outfit out on Lookbook
here
!
In other news, I'm holding a dinner party tomorrow for some of my friends, I'm going to be preparing a Korean main dish for the first time for so many people.. (7, or 8 including me!) I'm nervous but excited and hope I can share some photos of what I create. Even if it bombs, my desserts tend to keep up my side of the business so there's that!
I went to Kaizoku Con last weekend - Cork's first anime convention in it's first year running! - and it was incredible. There were so many fantastic panels and cosplayers, and the trading hall was also excellent - so much beautiful art! I cosplayed as Yin from Darker Than Black this time around, I'll post photos soon.