It's vile and very Irish-November today (fitting...) I haven't tested the weather yet however, just glanced glumly at it. I'm going to stay indoors all day and perhaps watch some chavvy television (very suitable for November) I'm going to have to brave it once though, must go to the post office.
Major Lazer is still a big player (ahaha) on my Ipod too... and I'm listening to a lot of Spor too. Below is my favourite track from Spor at the moment - which is actually a Fallout remix by them and Toxin - I know dnb with lyrics like this is cheesy, but I love it regardless!...
Hesitate - Spor & Toxin Remix - Fallout
I watched
Notes on a Scandal
last night. As I always say, I prefer the book a lot more... I didn't appreciate the fact that they kept throwing up quite obvious hints that Barbara was a lesbian, it's not like that in the book at all - I didn't even entertain the idea that she was until I saw the movie. I suppose they couldn't show on screen the subtlety of the relationship from Barbara's point of view, and had to simplify it into lust - either way I was disappointed.
I did my make-up properly for the first time in ages! I'm thinking about lightening my brows - not full on bleaching, but just making them a bit paler. I really want them to be able to just blend in with my skin when I wear dark eye makeup like this - and when I wear my favourite style, uber-perfect lipstick.
I'm over doing extreme brows for a while, and moving on to different ideas - which is why I haven't been doing a lot of make-up looks lately, I'm sort of in flux with what I want to do with my face... so I'm drawing lots of sketches and such, but haven't quite thought of another signature look for a while.
I used Carbon and Crystal Avalanche E/S, Pink Opal Pigment, Myth lipstick, Young Thing lipgloss, Perfect Topping MSF as blush (I can't believe some people can use this as a highlighter, it comes out as a peachy blush on me!)
On a very very happy note my hair is officially back to it's original natural colour! I know this exactly also, because I found some of my old hair in a box yesterday, from when I was maybe 10 or something (whenever my hair was unprocessed - I don't remember why I saved it...) and it matches my current hair exactly, and I can't see my roots growing out either. Hurrah! Rejoice! Excitement!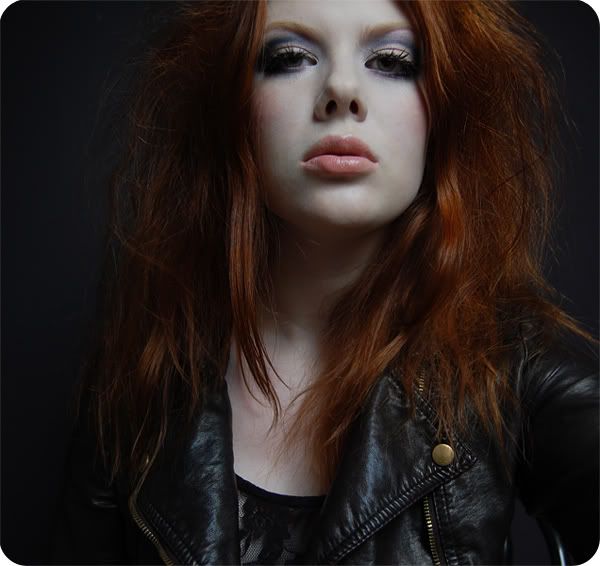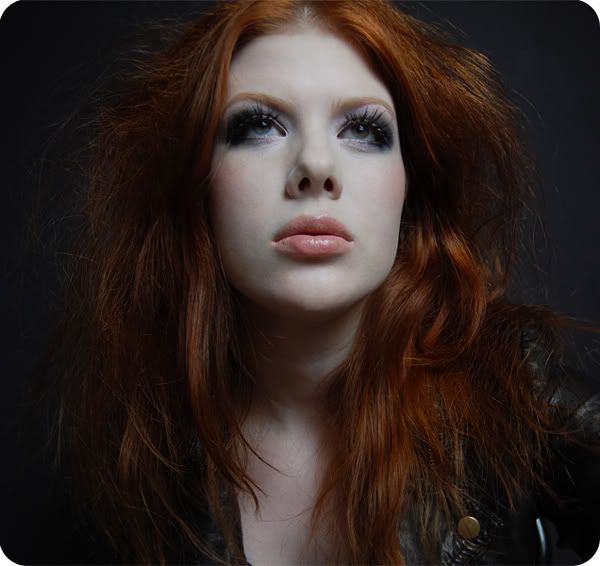 Here is what I'm wearing today also.
Look on lookbook is
here
...